Share
Christmas holidays opening hours
21.09.2022
Dear clients,
we would like to inform you about the limited service of our clinic from 24st December 2022 to 2nd January 2023 due to Christmas holidays and validation of our laboratory devices.
Last stimulation may begin on 1th December for short protocols and on 17th November for long protocols.
Last egg collection can take place on 16th December and last embryo transfer on 22nd December.
It is possible to start the protocol for IVF on 27th December and for frozen transfers on 19th December.
Please do not start your stimulation without our approval.
Full service of the clinic will be from 2nd January 2023
Thank you for your understanding.
You might be interested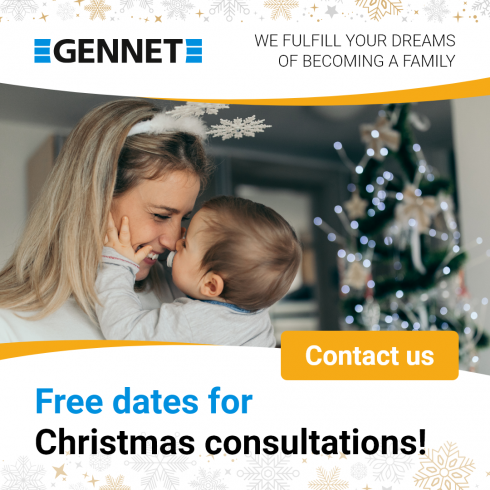 News
07.12.2023
Are you longing for a baby, and still no luck? Take advantage of our Christmas dates for a free consultation and step into 2024 with new hope for a complete family.…